When it comes to the hunt for college scholarships, and figuring out how to pay for college, filling out a Free Application for Federal Student Aid (FAFSA) is the first step. The FAFSA determines your eligibility for federal money, but many private institutions use the FAFSA information to assess your eligibility for scholarships that they may offer, as well. It's definitely an important step, but, according to experts, it should not be your only step in accessing the college funding that may be available to you.
What other scholarship application tips should students consider? OnlineColleges turned to four experts working in financial aid and enrollment offices at major universities for their best practices, from where to look for the best scholarships to the importance of setting up an application schedule. Here's what they had to say:
When applying for scholarships, what would you say is a recommended approach students can take?
---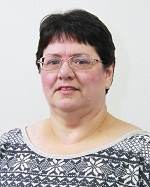 Terry M. Micks, Loan Programs Coordinator for the University of Wisconsin-La Crosse Financial Aid Office
Set up a plan to apply for a set number of scholarships each week, even as few as 2 to 3 a week would make a difference. It won't seem like such a daunting task as it would if you planned to apply for 100 scholarships. Search through lists of scholarships for any that you apply for and then do it. Don't limit yourself to scholarships offered by your university. There are so many more external scholarships out there just waiting for students to apply.
---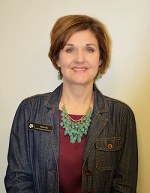 Delisa F. Falks, Executive Director of Scholarships and Financial Aid for Texas A&M University
Apply for any and all scholarships that you believe you meet eligibility requirements for. Ensure you complete the entire scholarship application and to include all the activities you have been involved with. Don't skip on completing a scholarship application just because they want an essay written. Take the time to write a short and concise essay that answers the question of the essay the scholarship provider is asking.
---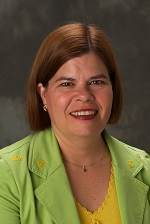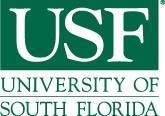 Billie Jo Hamilton, Director of University Scholarships & Financial Aid Services for the University of South Florida
There are three places we recommend students look:
High school counselors - they often know of scholarships offered by local organizations;
The website of the schools you want to attend for opportunities they offer; and
Free national scholarship searches like FASTWEB.
---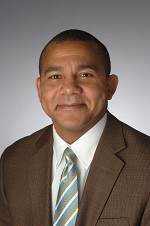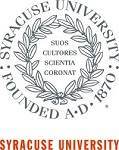 Ryan C. Williams, Associate Vice President of Enrollment Management at Syracuse University
When applying for scholarships student should commit to put in the time to search for awards and continue the search throughout their college career. Searching through free online scholarship search engines is a great way to filter out scholarship opportunities specific to the student's area of study, grade point average, associations and interest.
---
The thoughts expressed by these four school officials point to the importance of taking the time to research and apply for scholarships. With the cost of college tuition on the rise, scholarship research is an increasingly crucial step.
From community-based scholarships to scholarships offered by the industries that align with your field of study, there are many different types of scholarships you can go after. Here is a list of four main types, plus examples of organizations and institutions providing scholarships in each area:
Career-Based Scholarships - These scholarships are available to students studying degrees that will eventually lead them to careers in a specific field. Examples: The American Council of Independent Laboratories Scholarship for students planning to study in the field of science or engineering. The award amount ranges from $1,000-$4,000.
Athletic Scholarships - Most of these scholarships come from the school themselves for a wide range of sports, from golf to football. Example: Furman University Athletic Scholarships are offered to men and women participating in intercollegiate sports. Amount varies.
Demographic-Based Scholarships - Students identifying with a particular religious or ethic group can go after scholarships that apply to them. Example: Students of Hispanic descent can apply for the Hispanic Scholarship Fund's General College Scholarships, that offers between $1,000 and $5,00 annually.
Merit-based academic scholarships - These scholarships are awarded to students who can demonstrate high academic achievement, usually through grade point average or standardized test scores. Example: The Discover Card Scholarship Program offers scholarships to students holding at least a 2.75 grade point average in their junior year of high school. Students must also show accomplishments in community service and leadership, as well as challenges they have overcome. Up to 10 scholarships of $25,000 each are available annually.
---