During any typical visit to the dentist, a person's first interaction is likely to be with a dental assistant. People may be more familiar with dentists and hygienists, but dental assistants are important in keeping things running smoothly.
Though dental assistants may train on the job, many states and employers require formal training. Some even want dental assistants to pass the Certified Dental Assistant (CDA) exam from the Dental Assisting National Board (DANB). In order to take the CDA exam, future dental assistants must complete a certain amount of coursework from an accredited program as well as on- the-job clinical training. Fortunately, online dental assisting programs can make it easier to satisfy these requirements.
Featured Online Dental Assistant Colleges in 2018-19
By plugging data collected by the National Center for Education Statistics' Integrated Postsecondary Education Data System (IPEDS) into our unique methodology (details at the bottom of the page,) we have identified 10 noteworthy online colleges for dental assisting. If you're looking for an online dental assisting degree program, this list could be an excellent place to begin your research.
At a Glance: Dental Assistant Programs
The chart below shows program information at a glance for 10 featured dental assistant colleges. Here you can quickly see the typical program length and general tuition information. Note that the program lengths listed are estimates provided by the schools and they will vary based on student. The information in this chart is current as of May 2016.
| | | |
| --- | --- | --- |
| Colleges | Offers Tuition Under $2,000 | Typical Program length |
| Emily Griffith Technical College | | 1 year |
| Hudson Valley Community College | | 1 year |
| International Career Institute | x | 1 year or less (must complete in 3 years) |
| Monroe Community College | | 1 year (or less, if applicants test out) |
| Ozarks Technical Community College | | 9 months (both certificate and AAS) |
| Penn Foster Career School | X | 4 months |
| Stratford Career Institute | X | 6 months (up to 2 years) |
| The University of Texas Rio Grande Valley | X | 100 contact hours (no defined timetable for completion) |
| U.S. Career Institute | X | 4 months |
| Valencia College Continuing Education | X | 4 months |
Interview with an Expert
"
A student may accelerate and complete the Dental Assistant Rapid-Track
program more quickly based on his or her professional experience.
David B Lawrence, DDS
Program Director for Dental Studies
Monroe Community College
"
Interview with an Expert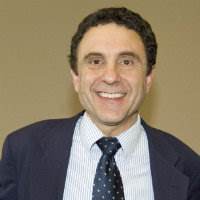 David B Lawrence, DDS
Program Director for Dental Studies
Monroe Community College
Q: What qualities make Monroe Community College's Dental Assistant Rapid-Track (DART) program outstanding?
A: MCC offers the only online dental assisting certificate available through the State of New York (SUNY) Learning Network. Our program includes courses in professional dental assisting, clinical content areas, biomedical sciences and communication skills. All courses carry college credit.
MCC recognizes a student's professional experience. Students enrolled in the DART program can "test out" (passing an exam to demonstrate knowledge and clinical experience) for up to seven credits based on their level of professional experience working as a dental assistant. (The certificate program requires 15 college credits.)
The DART program is an accelerated program that is flexible, allowing students to complete the certificate program in varying lengths of time. As a student becomes competent in a specific function, he or she can start performing that function within a professional dental care setting.
Q: What support does Monroe Community College offer its online student body?
A: Students taking online courses at MCC have access to the same support services available to students who attend classes on campus, including campus libraries, learning centers, help desks and career services. Because MCC is a member of the SUNY Learning Network, our students can also rely on the Open SUNY help desk to answer questions. The help desk is open seven days a week during the fall and spring semesters.
Q: How does the online DART program differ from the on-campus program?
A: A student may accelerate and complete the DART program more quickly based on his or her professional experience. A student who is currently working as a dental assistant can "test out" for up to seven credits. Students enrolled in the dental assisting certificate program on campus do not have the accelerated, test-out option.
Degree Overview: Dental Assistants
Content covered in dental assisting school can be broad, including topics such as communication, the fundamentals of dental assisting and even anatomy, like of the neck and head. Dental assistant schools are structured to help students learn a great amount of practical information, both related to the business environment and to the allied health care field. Here, we'll take a look at the courses delivering some of that information and the skills that information can help to inform.
Online Dental Assistant Courses
The most basic degree programs for dental assisting are offered at the certificate level, but they continue all the way up to the associate level. Clinical experiences are typically required during dental assisting programs, giving students an opportunity to build hands-on knowledge. The following descriptions provide more details about possible coursework in various programs.
A certificate in dental assisting is the shortest-term program available in the field that students can complete. Students will often learn about chairside assisting, dental materials and radiography. One or two general education courses may be required to complete the certificate.
At the diploma level, programs usually begin to include topics relevant to dental materials, dental anatomy, dental radiography and more. Most coursework is specific to the dental assisting field, but students may be required to take more general education courses than at the certificate level, such as in psychology or composition.
An associate degree in dental assisting can help educate students about many dental assisting fundamentals, but usually goes into greater depth about several aspects of the field, particularly dental radiography and dental materials. Students also are expected to complete more general education classes than for a certificate or a diploma, in areas like the humanities and mathematics. Math courses specific to the allied health care field may even be available, depending on your school.
Career-Related Skills to Develop
Online dental assistant degrees are designed to help students build work-specific skills; in particular, the following skills are likely to come up during a dental assistant career, and as such should be regarded with special attention by dental assisting students.
Chairside assisting: If you've ever waited in a medical office before, you probably understand the importance of office personnel who are congenial and likable, but who also know how to make someone comfortable in a dental office. Some patients do not like visiting the dentist, but a welcoming chairside manner can help them relax, providing a better experience for patient, dentist and assistant all.
Listening: Another skill important in the dentist office is knowing how to listen. This includes when people are experiencing discomfort or are expressing concerns about pain or care, as well as being able to take in information provided by the dentist who is being assisted. Dental assisting programs can help students to understand the terminology that hygienists or dentists are using, as well as give some context as to common ways patients might express their discomfort and what that might mean.
Knowledge of tools: Dental assistants need to have a firm understanding of the tools required for dental procedures. Fortunately, dental assistant programs typically feature classes that can explain the roles and correct usage of various tools such as dental pliers and splinter forceps.
Dental Assistant Career Outlook
The DANB calls dental assisting one of fastest-growing health professions in the United States. This is due to several factors. Young people take better care of their teeth than previous generations, meaning that they have regular dental check-ups. Cosmetic procedures are increasing. More services and treatments are available to patients. Plus, new or expanded insurance coverage makes it more likely that patients will have regular dental exams. Below you can see a description of the dental assistant career, as well as the outlook for the job.
Projected Job Openings
44,800
Projected Job Growth
11.2
Entry-level Education
Postsecondary nondegree award
Every dental practice is different, but the responsibilities of dental assistants usually include assisting dentists during procedures, cleaning and sterilizing equipment and taking dental x-rays. Dental assistants work directly with patients, helping them feel comfortable during treatments and giving them oral care instructions. These professionals also take impressions of teeth for crowns and retainers. Another important part of a dental assistant's job is office management tasks, such as filing, scheduling and billing. The Bureau of Labor Statistics says that dental assistants with advanced certification or training may have the best job prospects.