If you're a distance learner researching how to get online college student loans, you may be met with an onslaught of information. First off, there are many different types of student loans. Essentially, it boils down to federal student loans and loans from private lenders. Private lenders can include a bank, credit union, state agency, or a school.
The Department of Education currently offers one federal student loan program: The William D. Ford Federal Direct Loan Program, in which the government is your lender. (A second one, the Federal Perkins Loan Program, expired 9/30/17, although Congressional bills have been introduced that support its extension.) Undergraduates can borrow between $5,500 and $12,500 for a Direct Loan.
To get federal student loans, the first step is to fill out a Free Application for Federal Student Aid (FAFSA). That information will provide the basis of your financial aid package. For more information on loans, grants, scholarships, and other college funding sources, head to our section all about how to pay for college.
Private and federal loans also have important differences when it comes to repayment options, interest rates, cosigners, and forgiveness opportunities. Starting to get confused? One of the most trustworthy ways to get information on college student loans is from academic advisors, financial aid officers, and other experts in the field.
We turned to four such experts working in financial aid and enrollment offices at major universities for their college loan tips. The overwhelming theme in their advice? Complete the FAFSA and get federal direct student loans first. The main reasons why include:
Private lenders have higher interest rates with more fees.
Federal loans offer delayed repayments for financial hardships.
Private loans require cosigners, who will have to pay back your loan if you can't.
Federal loans provide flexible repayment options.
Read on to learn more expert tips from these top college officials:
Overall, what is the major difference you'd point out between college loans and other types of loans?
---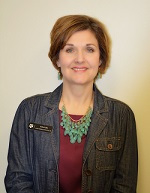 Delisa F. Falks, Executive Director Scholarships and Financial Aid at Texas A&M University
Federal Direct Student Loans are the best loans for students to pursue, which require the completion of the Free Application for Federal Student Aid (FAFSA). Student loans provided by private lenders are typically higher interest loans with more fees charged to the borrower.
---
Billie Jo Hamilton, University of South Florida Director of University Scholarships & Financial Aid Services
Students should always complete the FAFSA and take the federal loans first. They have better interest rates (almost always), several options on how to repay, delayed repayment for financial hardships, and discharge in the event of your death. If you have to obtain a cosigner for a private loan, they will have to pay back your loan if you can't.
---
Ryan C. Williams, Associate Vice President of Enrollment Management at Syracuse University
Since the Federal Student Loan program is regulated by the federal government, the program offers flexible repayment options based on current income, postponement of payment through deferment or forbearance options, tax deductible possibilities and possible loan forgiveness opportunities. The consumer does not have the advantage of these benefits with personal or other types of loans.
---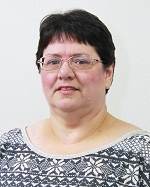 Terry M. Micks, Loan Programs Coordinator University of Wisconsin-La Crosse Financial Aid Office
Most private education loans and all federal student loans do not go into repayment until the student is out of school, often allowing for a six-month grace period before the payments begin. While the in-school deferment is important for students because they are not usually able to work full-time during school, the six-month grace period can be both positive and negative. Positive because it allows students to get established in a new job after leaving school. Negative because for six months after leaving school, they are not required to budget for a student loan payment. When the day comes to make the first payment, it can often be a big shock to a student's budget that they hadn't adequately planned for.
---