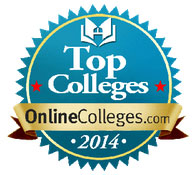 Top Colleges for Quality in USA
The definition of the "best" college is different for everyone. Large states such as California, Texas and Florida boast hundreds of educational options, and smaller states like Pennsylvania and Ohio have a dizzying array of choices. The Top Colleges Report can help you answer important questions, such as:
Is the college accredited?
How big are the classes?
What's the retention rate?
Which advanced subjects are taught?
See which colleges are "tops" this year: